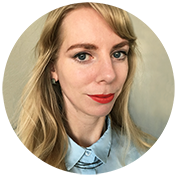 Illustrator | Animator | Art-director
Hello! I'm Gemma de Waard a Dutch Illustrator, animator and art-director based in Breda, the Netherlands. In my free time I love to hang out with my friends, be in nature and wondering about little things I notice in live. These kind of activities influence my life and work the most.
"I visualize special moments in my artwork that is recognizable for every person."
I am strongly motivated to reach my goals and wishes, two of them are to get one day my own picture book published and making narrative illustrations and animations for corporate businesses.
As an artist I prefer to have variation that's why I like to work on different kinds of projects. I'm available for commissions for publishers, (corporate) businesses, brands and for job opportunities at animation studios and design studios, at location or remotely. I'm also experienced in graphic design and web development like wordpress and HTML.
After my graduation from art-school (Akv. st Joost Breda) in 2011 I started as a freelancer, I did successful illustration projects for several publishers in the Netherlands and Belgium, brands and (non-profit) organizations. In 2018/2019 I decided to go back to that same school for a Master degree in Animation which I succeeded. 
De Efteling | Publisher Rubinstein | Groenlinks Breda | Sanoma | Noordhoff Uitgevers | Van Inn | Plint | Zwijssen